Susan Orr, Acting Presbytery Leader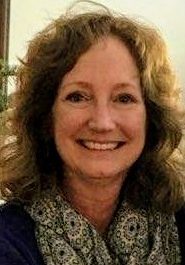 Susan serves as a trusted resource person in the Presbytery's efforts to Know Christ, Live Christ, Share Christ. She has faithfully served the Presbytery of Genesee Valley since 2001 in a variety of roles including Coordinator for Educational Resources, Presbyter for Mission & Education, Presbyter for Healthier Congregations/Stated Clerk, and now as our Acting Presbytery Leader. This is a half-time, six-month transitional position while Susan continues to serve as half-time Presbytery Leader for the Presbytery of Geneva. Susan functions as Head of Staff and assumes primary administrative responsibilities for the implementation of Presbytery's decisions in matters of strategy, program, and resources. The Acting Presbytery Leader will work with committees of the Presbytery and the committee leaders to empower them to fulfill their responsibilities as completely as possible.
Susan is a ruling elder member of Trinity Emmanuel Presbyterian Church, the church that "adopted" her following the dissolution of her life-long home church, Laurelton United. Like members of small churches everywhere, Susan has worn multiple hats through the years including Music Director, Youth Club Director, and as Clerk of Session for over ten years.  She has also served on the boards at Cameron Community Ministries, Rural and Migrant Ministry, the Presbyterian Association of Resource Centers, and the Children's Agenda Interfaith Collaborative.  Susan is a PC(USA) certified Associate Christian Educator, a certified National Resource Center Director, and recently received certification by St. John Fisher College in Nonprofit Management.
---
Susan writes, "Widowed in 2008, my three amazing children are all married, living and working in the Rochester area, gifting me with four grandchildren plus two bonus grandchildren. 'Nana' is the best title I've ever had. I have wonderful friendships, and delight in the Rochester area's many cultural offerings. I am often found walking my neighborhood, delighting in a good meal at a local restaurant, taking in a Red Wings game or RPO concert, attending a festival, or reading a good piece of fiction on my East Avenue balcony."  
To contact Susan, email: [email protected]