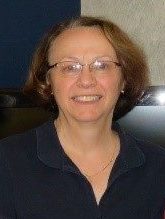 Kathy is the Transitional Journal Clerk of the Presbytery.  She served as Acting Stated Clerk for Administration of the Presbytery from May 1, 2020 – March 31, 2021. Transitional Journal Clerk is a part-time position that was created as part of the leadership transition team of the Presbytery. Her responsibilities include recording and reporting minutes of meetings of the Presbytery and certain committees, providing administrative support to these bodies and working closely with the Transitional Presbytery Leader/Stated Clerk.
Kathy currently serves on the Committee on Ministry of the Presbytery. She is a member of Gates Presbyterian Church and has been the Clerk of Session for 16 years. She has served as elder and been a member of various committees and teams of the church. Prior to retirement, Kathy was employed for over 40 years as a paralegal in law firms and corporate legal departments.  She and her husband Ed live in Chili, NY. 
Full job description  effective April 1, 2021
---
Kathy and her husband, Ed, live in Chili, N.Y.  
To contact Kathy, email: [email protected]
---
To contact Elder Kathleen Coons, Transitional Journal Clerk
please use the form below.
Or call:
585-242-0080