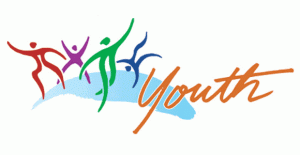 The Presbytery Youth Ministry is sponsored by the Tools & Training Working Group
---
---
The Healthier Congregations Team is proud to offer a scholarship to support the continuing education of our current Christian educators and youth workers.
This scholarship will pay the registration cost for any of these four conferences: Association of Presbyterian Church Educators (APCE), Northeast Association of Church Educators (NEACE) Presbyterian Youth Workers Association (PYWA) and Progressive Youth Ministry (PYM). These scholarships are drawn from a special fund previously used for Christian Education Certification: once the funds have been spent, they will not be replenished.
Requirements: Applicants must be a clergy member, staff member, or layperson currently active in Christian Education or Youth Ministries in the Presbytery of Genesee Valley. Each person may only receive one scholarship from this fund. There is no application deadline; applications will be considered by the Resource and Education Committee as they are submitted. Plan for approximately a one-month delay before receiving news about your application, since the committee meets monthly. Recipients of this scholarship must write a newsletter article about their conference experience (less than one page, pictures encouraged) to share with the presbytery.
Click and Complete the application now.
---
The Presbyterian Youth Triennium is a five day event for high school age youth (entering freshmen through graduated seniors) and accompanying adult youth leaders.  The Triennium is focused on equipping young people to be transformational Christian leaders and seeks to join the home churches of the attendees to help call young people into deeper discipleship in Jesus Christ.  The Youth Triennium is a high energy, biblically infused and focused, youth friendly conference.  The Youth Triennium occurs every three years.
The next Triennium will be in July 2022.  Registration for the Triennium will begin in the fall of 2021.  
---
Camp Whitman is a boys and girls Christian summer camp on 117 expansive acres at the shore of Seneca Lake in the heart of the Finger Lakes Region of Western New York. The Presbyteries of Geneva and Genesee Valley have designed a type of camping experience in which young people and counselors live, plan and celebrate together in a family group for a week. The emphasis is on the campers' needs. Our purpose is to provide personal and spiritual growth for each camper through the experiences of Christian fellowship, a simple lifestyle, worship and Bible study. We believe the message of Jesus Christ speaks to the development of each human being as a whole, complete person, who recognizes their own uniqueness as loved by God, and celebrates life by loving and caring for themselves and each other. Believing in the importance of this type of Christian living, the Presbyteries of Geneva and Genesee Valley subsidize the cost of all campers.
---
PC(USA) Youth Resources
As youth and adults, we respond to God's call through the Holy Spirit to be connected to each other, the church, and the world so that our lives proclaim with joy that Jesus Christ is Lord! In response to those needs, the 205th General Assembly (1993) approved the creation of a new national youth ministry organization, named the Office of Christian Formation. The Presbyterian Youth Connection seeks to do just that — connect young people to each other, the whole church, and the whole world through faith in Jesus Christ.