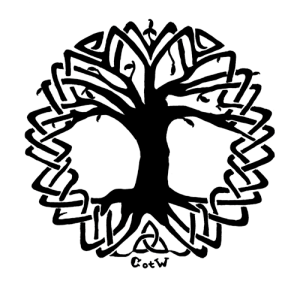 Companions on the Way
A School of Love in the new monastic tradition
Companions on the Way is a group of people doing church differently.
"The church, then… must be above all a school of love. If it's not that, it's nothing. Its goal is not simply to pump knowledge into people, but to train them in the 'way of love,' so they may do the 'work of the Lord,' empowered by the Holy Spirit, as the embodiment of Christ."
~ Brian McLaren, "A New Kind of Christianity"
Who is this group for?
Those who would normally never step foot in a church, and those who happily do every Sunday (and all those in between)
The spiritual, the religious, and the undecided
The deeply churched, the un-churched, the poorly churched, and the church-wounded
Believers, Doubters, Questioners, Seekers, Explorers, and Pilgrims
Those who desire a more intentional spiritual walk in their lives
Those who want to worship with others, not just next to them
All are welcome!!
What does this group do?
As a School of Love, Companions on the Way is a community of individuals that is dedicated to improving our practice of loving like Jesus, and committed to helping each other's practice, too. We read the scriptures with a particular eye on seeing how Jesus models loving relationship for us, and we study the works of other faith traditions and wisdom teachers to deepen our understanding. Beyond study, we practice relational skills together, support each other through "real-life" challenges in trying to relate to people in our lives, help one another stay accountable to our Rule of Life, and keep intentional connection to one another, God, the world, and all of creation through regular prayer.
"A new command I give you: Love one another. As I have loved you, so you must love one another.  By this everyone will know that you are my disciples, if you love one another." ~ John 13:34-35 (NIV)
Please join us Tuesdays at 6 p.m. casual check-in (optional) and 6:30 p.m. discussion-based worship (also optional)
Get more information on joining virtual and in-person meetings here.
For more information, email [email protected], find us on Facebook , or check out http://CompanionsOnTheWay.org