---
Send  a child from Hebron's Old City to camp! It costs just $60 to give a boy or girl a five-day break from the checkpoints, soldiers and settlers, from an Israeli occupation that says "Palestinian lives don't matter" this summer.
Christians Witnessing for Palestine partners with the Hebron Defense Committee, a grassroots organization in Hebron that provides the children with
      a trip out into the countryside,
      recreation to which they are normally denied access because of their location and economic realities,
       educational opportunities that build solidarity and enhance their dignity as Palestinians.
Christians Witnessing for Palestine is providing $120 worth seed money out of its budget to send two children to camp.  We are asking you to consider donating additional funds to give more Old City children the opportunity to look forward to five days of fun and solidarity, instead of checkpoints and soldiers.  The deadline for the 2017 summer camp is the end of June.  Funds sent after that time will be applied to the 2018 summer camp.
Please write out checks to The Downtown United Presbyterian Church or DUPC with CW4P-Camp in the memo and send them to 121 N. Fitzhugh Street, Rochester, NY 14614.
---
Enough! Join CW4P for A Day of Action
Twelve Corners, Brighton
Monday, June 5th, 2017, 4:30 – 6:30 p.m.

2017 marks:
10+ years of Israel's blockade of Gaza
50 years of Israel's military occupation of Gaza and the West Bank, including East Jerusalem
70 years since the Nakba and ethnic cleansing of Palestine began following the partition of the land against the will of the indigenous people; and
100 years since the Balfour Declaration, which set the stage for the Zionist movement to colonize Palestine and later to establish a Jewish state.
Join Christians Witnessing for Palestine June 5, 2017 on this 50th anniversary to demand an end to Israel's brutal military occupation as part of a commitment to justice for all Palestinians, whether in historic Palestine or in exile. Israel's actions since 1967 make clear that the occupation was never meant to be temporary. It is not an aberration. It is the latest extension of Israel's ethnic cleansing and subjugation of Palestinians, which continues to this day.
We are responding to a call from Palestinians to send a clear message: Israel must end all its oppression of Palestinians for freedom, justice, and equality to prevail.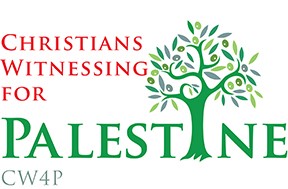 ---
Witness for Palestine Film Festival:
WPFF Flyer 2017 and  2017 Susan Abulhawa flyer rev-6-26-2017
---
---
Click on Updates, for more information:
---
Boycott 101
PC(USA) approves boycott of all Israeli products from Occupied Palestinian Territories 
220th General Assembly language approved by 71% vote of plenary
Call upon all nations to prohibit the import of products made by enterprises in Israeli settlements on Palestinian land.
Call for the boycott of all Israeli products coming from the occupied Palestinian Territories, including AHAVA Dead Sea Laboratories Beauty Products and all date products of Hadiklaim, The Israel Date Growers Co-Operative Ltd, often marked by the brand names: King Solomon Dates and Jordan River (not Israeli products from Israel.)
Direct the Stated Clerk to communicate this action to all other PC (USA) councils and entities and invite and strongly encourage those groups and organizations to endorse this boycott until significant progress toward Palestinian rights and independence can be reported to the General Assembly or General Assembly Mission Council.
Direct the Stated Clerk to inform our ecumenical partners of this action, both nationally and globally, and call upon them to join in the boycott of these companies."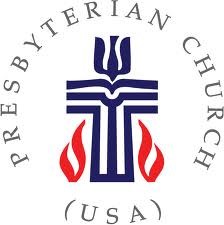 Read resolution language here on PC(USA) website.
PCUSA Boycott Resource:  Holy Discontentment: Boycott!  The Power of the Pocketbook to Create Social Change
Boycott 101 Packet
A detailed guide and educational resource to empower local congregations
For the boycott 101 packet please visit http://new.israelpalestinemissionnetwork.org/advocacy/boycott-101